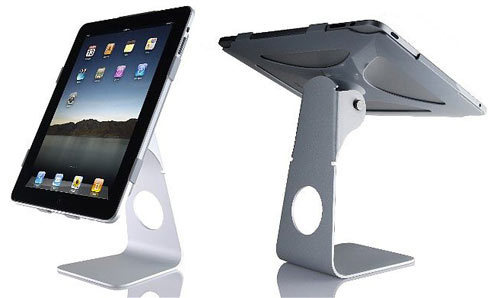 Mac fans will want to get their hands on one of these stands for $50. What's $50 after everything else you've spent on Apple gear? Besides, this solid aluminum and polycarbonate stand mimics the iMac.
It even has the hole for cords and supports both portrait and landscape configurations, along with three angles of tilt each. It looks solid, but I wonder if it actually is. It would need to weigh enough to really keep your iPad in place.

If it is built quality, it is likely worth the price.
iMac, iPad, Stand