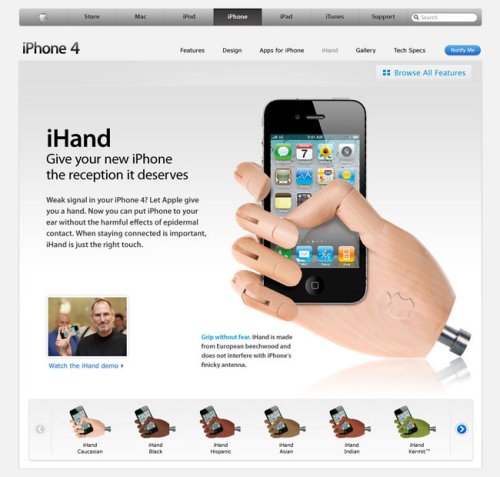 Problems with the iPhone 4 reception? Need a hand? You got it. The iHand is designed to easily let you receive and make calls on your iPhone 4 without experiencing any signal drop whatsoever.
Let Steve tell you that you are holding it wrong now. iHand is precision-carved from a single piece of European beechwood so it's light, handy and you can grip iHand any way you like. Problem solved.

Also comes in many skin colors.
iHand, iPhone 4, reception