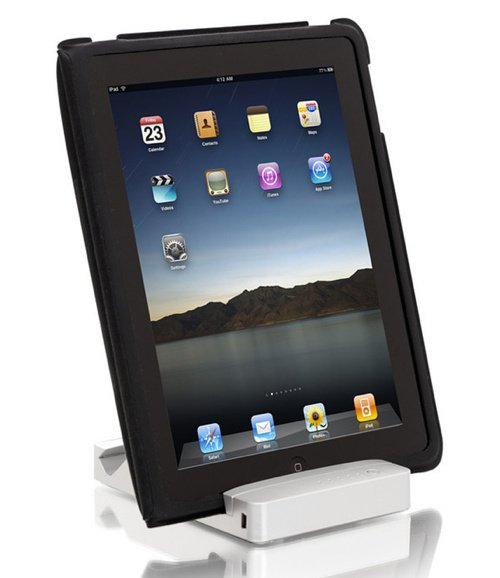 We are always looking to minimize desk clutter, so we are always happy to see items like this. HyperShop's latest iPad stand offers a built-in rechargeable lithium ion battery for up to 16 hours of extra life.
Extra life is sweet, even outside of video games. The HyperMac stand has two slots at 18 and 45 degree angles, for superior viewing of movies and easier reading. It will also accept your iPad while it wears Apple's official case.

It weighs just 12.7 ounces.
Apple, charger, HyperMac, iPad Stand