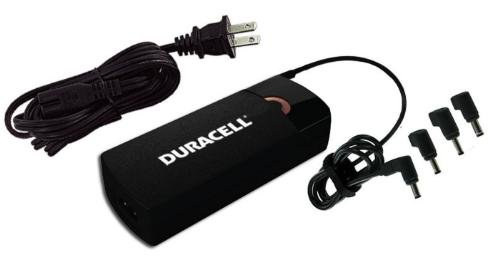 Duracell has introduced its 40-Watt Universal Netbook AC adapter, specially designed to maximize your power efficiency and add to your portability. It's perfect for netbooks. It's a compact and lightweight adapter that is great for traveling and works with a wide range of netbooks thanks to four different interchangeable voltage controlling tips which are included.
The tips can switch automatically between 12V and 19V, depending on your netbook's power needs, keeping your computer safe. It's just $49.99 starting next month.

Not bad at all for netbook users.
40-Watt, AC adapter, Duracell, Netbook, Universal