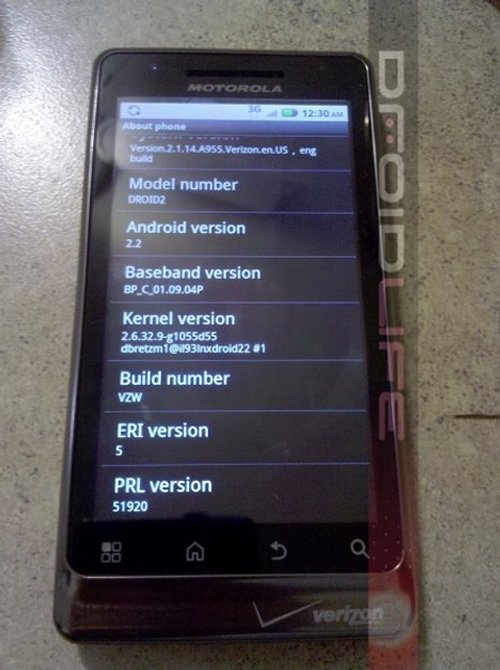 While we wait for Verizon to officially confirm the Motorola Droid 2, we have more news. It is expected to arrive in August, we know that. And what version of Android is it running? MotoBlur? So many questions. Here's the lowdown from someone who managed some hands on time.
The Droid 2 will be running Android 2.2 FroYo, and the screenshot above confirms it. Looks like it is more responsive than the original Droid as well. Maybe because of the 1GHz processor, Android 2.2, or both. And yes, the Droid 2 has the same MotoBlur skin as the Droid X, with the same notification bar. The source was very happy with it all in all.

Announce it already Verizon.
Android 2.2, Droid 2, froyo, motoblur, Motorola