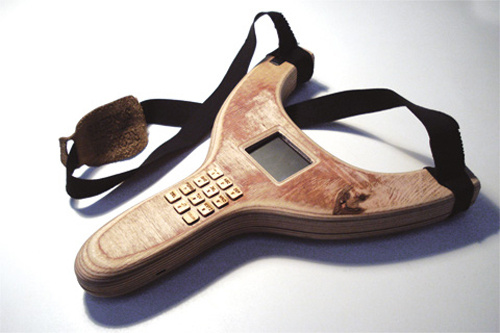 We've never seen a slingshot like this before. This slingshot looks like a typical primitive weapon, but that isn't what it is all about. Hence the alphanumeric keypad. It will instead tag a building (or several) through the use of SMS.
This digital slingshot was designed by a media group in Berlin. Just type in a message, aim it at a building at fire. Your message will then splatter all over the building. The slingshot is equipped with Arduino, a laser, communications radio and keypad, it truly interacts with the projection system. So your aim matters. Video here.

Pretty cool. Love to see this all over the place.
buildings, digital, Slingshot, sms, tags