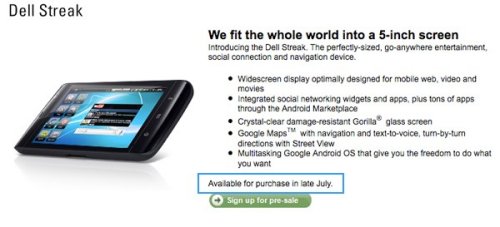 The Dell Streak is so well known it's as if it's been available in the US for some time now. In fact, it's odd that we still don't have a US release date for Dell's Streak. Dell isn't talking.
However, the company's US product page has been updated to say: "available for purchase in late July." It would have been nice to get more of a heads up, but at least it is already late July, making your wait a small one.

You might want to hit that presale button and get in on the action.
available, Dell, MID, Streak, tablet, U.S.