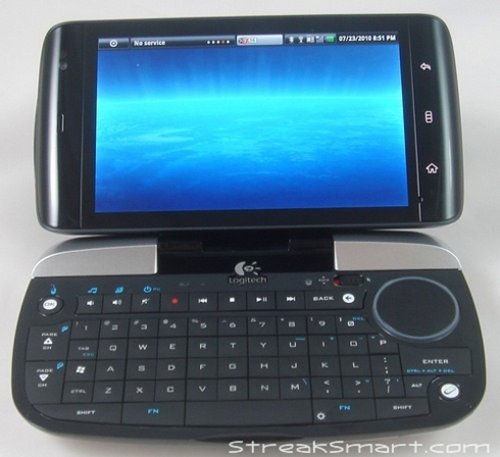 Turns out that the Dell Streak works pretty well with a 5″ Bluetooth keyboard like the Logitech diNovo Mini. They can spend the night attached and then go their separate ways in the morning if they desire.
The Streak does come with Bluetooth, making it easy to synchronize with the keyboard and eliminating your typing troubles. The Logitech diNovo Mini will cost about $100, but finding a used one for a bit cheaper can also happen.

They look good together.
Dell Streak, diNovo, Logitech, Mini Keyboard