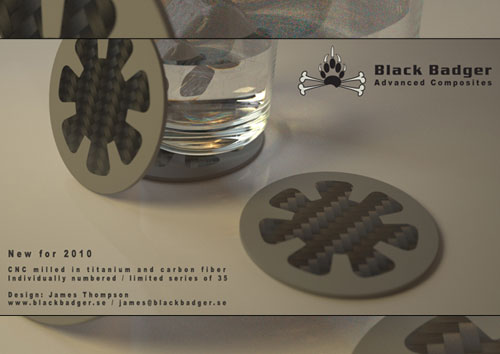 Carbon fiber and titanium are materials that are often used in the racing and aerospace industries. The materials are used because they are strong and very lightweight.
You don't often hear of carbon fiber and titanium being used in the coaster market though. A company called Black Badger has unveiled just such a coaster. Each of them is made from a patterned roll of carbon fiber and titanium.
The coasters are laser etched and numbered. Only 35 will be produced and will sell for $250 per pair. That is a crazy amount of money for a coaster that your guests won't use anyway.
concept, design