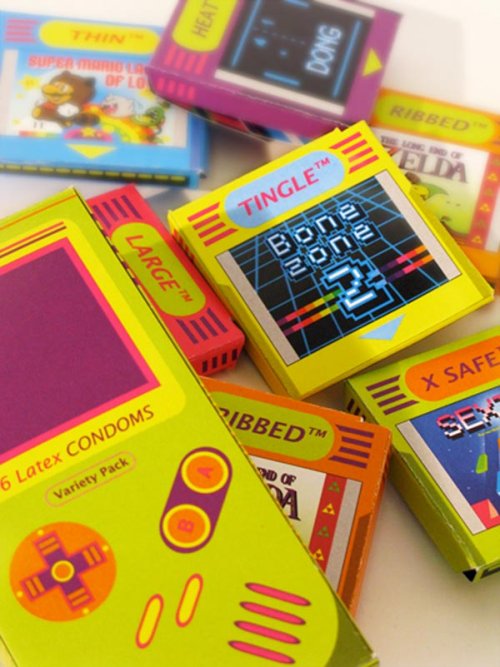 Condoms for old school gaming nerds seems like an oxymoron. On one hand, the packaging and concept is completely awesome. On the other, it's a condom product designed for those who will likely never use one.
Each package features different classic Game Boy games, similar to those you grew up with. Classics like "The Long End of Zelda," "Dong," "Bone Zone 2,″ "Super Mario Land of Love," "Sextris," or "Donkey Shlong." Seriously.

They are different than I remember.
condoms, funny, gameboy, gamers, retro