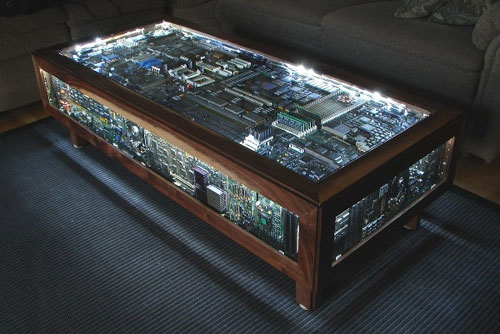 I know that my wife would never let a coffee table as geeky as the one this DIY guy created from old computer parts into our house. This thing would look really good in my office though. The builder took old mainboards and other computer parts and built one of the coolest tables I have seen.
The table is actually made from two tables with a smaller table that the mainboards and components are attached to inside the larger table. The larger table is made from wood and glass with LED lights to let you see all the geekery inside the glass table.
The parts inside the table came from the builders first computer, an Intergraph 6000 built in the late 80′s and early 90′s. Other parts are from old modems and other electronic devices.
Computer hardware, DIY