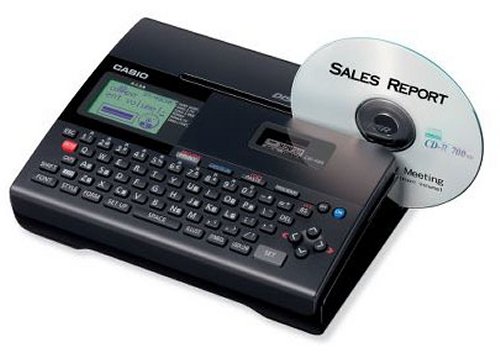 The Casio CD/DVD Title Printer prints titles directly onto discs for a more professional appearance. It's both permanent and safe. The thermal printer creates up to 16 lines in any of 18 alphanumeric or four graphic preset formats at 200dpi.
This printer also features a large LCD that displays up to 12 characters at a time. If you have a ton of unlabeled discs, you can purchase the Casio CD/DVD Title Printer for just $129.95.

Each purchase comes with 10 blank CDs, one black ink ribbon and 8 AA batteries.
Casio, cd, DVD, printer, Title