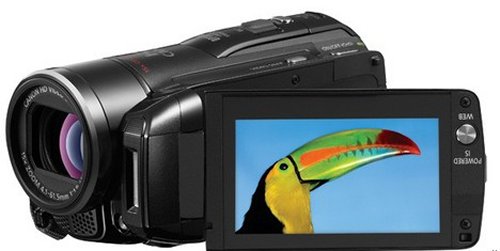 Canon's VIXIA HF M32 camcorder features double its predecessor's internal memory, with 64GB, which can be further enhanced thanks to the SDXC memory card slot. Canon's Relay Recording feature lets you transit from one storage cell to another without having to interrupt the video.
There's also an HD CMOS sensor that can shoot 3-megapixel stills, a 15x optical zoom lens with both optical and powered image stabilization, a 2.7″ touchscreen LCD display with Touch and Track functionality, and a DIGIC DV III processor.

The price? $1,000 in September. Perfect for capturing video of Toucans.
camcorder, Canon, VIXIA HF M32