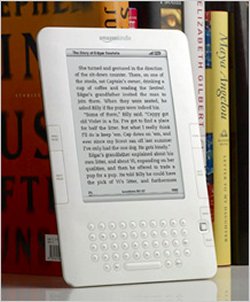 Ok, this has been on Woot all day so far, so I'm not sure how much longer you have. If you want a Kindle and want to save $40 off the normal price, you need to hurry. The original Kindle is the deal on Woot today.
You can grab up the original Kindle for $149.99 plus $5 shipping. That is a steal considering the price was only dropped to $189.99 not long ago. This is a real Kindle, not a knock off and it's not a refurb either.
Woot says it got them on special. You get the same 6-inch display and global wireless connectivity that you would buy at Amazon, just for less money. Woot is selling the latest version of the device.
Amazon, kindle, Woot