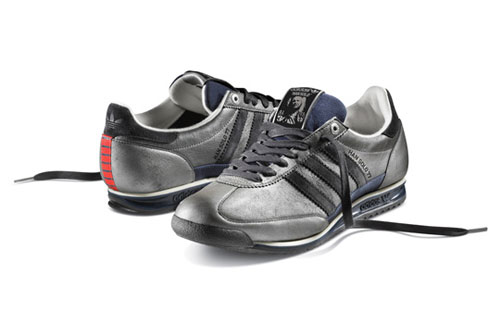 When it comes to clothing, I rarely choose gear that has characters on it. You won't catch me rocking a t-shirt with Darth Vader for instance. I might rock these shoes with Han Solo bling though.
Adidas has unveiled a new pair of shoes for its Star Wars collection that is called the Han Solo SL-72. It appears that the tongue of the shoe has a shot of Solo encased in carbonite.
The colors the shoe sports are inspired by the clothes Solo wore with red trim like he had on his pants. I'm not sure how much these things cost, but they will land this fall. I bet they won't be cheap.
Adidas, shoes