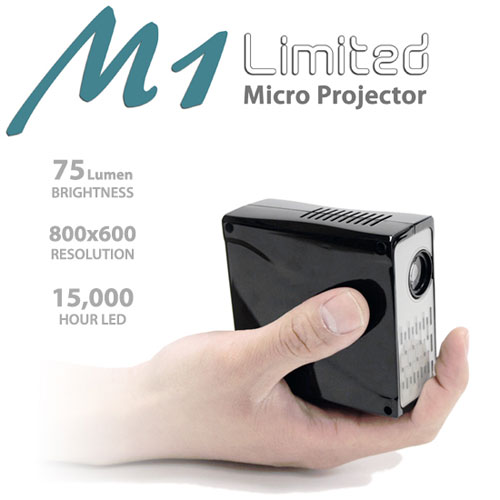 There is a huge range of sizes and capabilities when it comes to projectors. You can get some huge projectors running into the tens of thousands of dollars range for use in the home. You can also get some cheap and tiny projectors for mobile users.
AAXA has unveiled a new projector that falls into that latter category called the M1 Limited Micro Projector. This projector is an updated version of the M1 that AAXA launched last year. The original version had 66 lumens of brightness.
The new Limited version has 75 lumens of brightness and a resolution of 800 x 600. The light source for the projector is LED good for 15,000 hours. The projector can be pre-ordered now for $299 and the MSRP is $349.
AAXA, projector