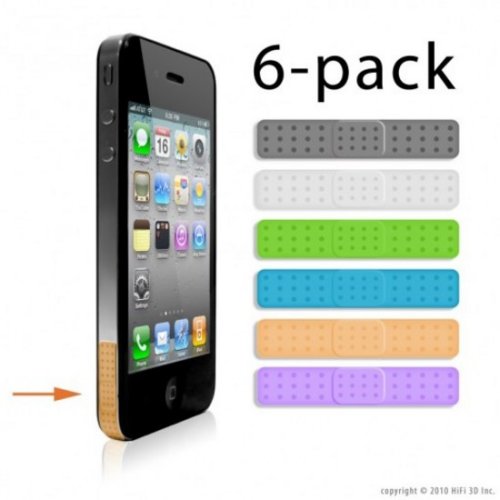 Apple is giving away cases to all iPhone 4 owners, but what if you don't want to use a case? It sucks that Apple's bad design forces you to use a case. Yeah, they love their customers, just as long as you shut up and put a condom on your phone.
Well, these Antenna-Aids just might fix things without the need for a case. They are little colorful band-aids that stick right over that problem area on the new iPhone 4. The boo-boo if you will. The iPhone 4′s great unhealed wound, created not by skinning it's knee on the playground, but rather from bad engineering, the equivalent of genetic inbreeding in the factory.

This band aid will fix it and keep it looking good. Even if it is the sickly kid on the playground.
fix, iPhone 4, issue, reception