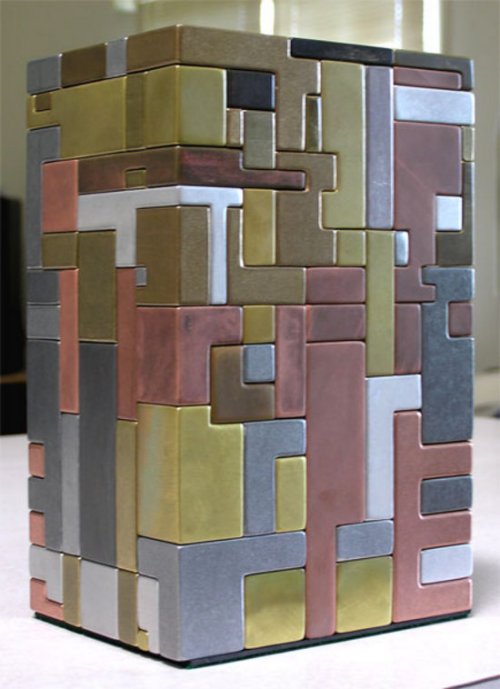 Puzzles can be fun. They can be frustrating. They can flex your brain muscles. And now they can be deadly. This might look like a simple 3D metal puzzle, but it holds a deadly secret: if you put some of its pieces together in the proper way, it will turn into a real working gun.
That's right. If you take about 20 of the pieces in this 125-piece puzzle and put them together in the right way, you will have a fully-functional .45 caliber handgun with a single shot. We can only assume that this would be great for assassins.

For safety, it requires a special key to begin taking it apart.
125-piece, gun, metal, puzzle, weapon