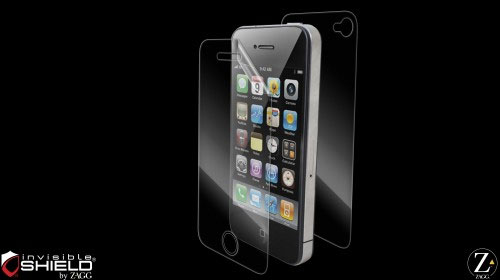 ZAGG has been making invisibleSHIELD protective films for all manner of gadgets for many years now. I have used the film on all of my iPhones and other stuff and have never had issues with scratches. ZAGG has announced that the new invisibleSHIELD Dry film is now available exclusively through AT&T Stores.
The normal version of the invisibleSHIELD film requires you to spray the surface with a liquid for install. The new Dry version skips that liquid step. The film is available for the iPhone 4 in the dry version.
You will definitely want to protect the front and back of the new iPhone 4 with a film and a case to prevent scratches. Scratches are going to be a common issue with the new iPhone.
AT&T, iPhone 4