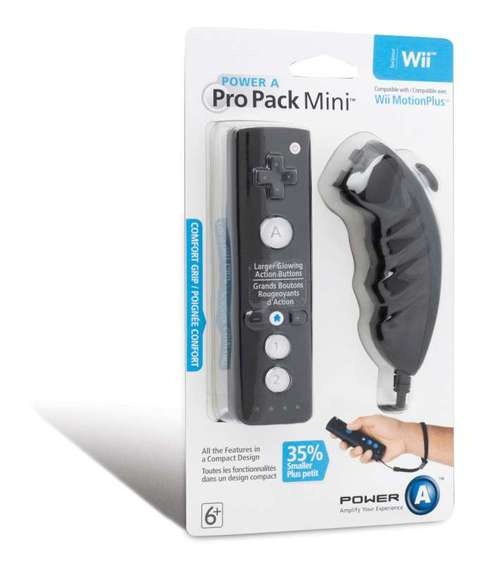 Do you have freakishly small hands? If so, the Wiimote is probably too big for you. Good thing Power A has your back with this new MiniRemote and MiniChuck. These controllers are 35% smaller. Great for those of small hand, little people, grandmothers and kids.
This retails for $49.99 and is due out in September. They are fully compatible with MotionPlus, and feature large buttons that are easy to find with your tiny fingers.

It's good they are thinking of the little people who want to play with the Wii. Xbox and PS3 versions are sure to follow.
Controllers, small hands, Wii, Wiimote