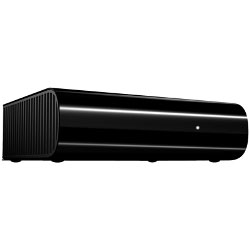 Western Digital has unveiled its latest product for expanding the storage space on your DVR. The new drive is called the My Book AV DVR Expander and it has 1TB of internal storage.
WD reports that the device is compatible with TiVo HD and Series 3 DVRs. The thing will also work with DirecTV and Dish Network DVRs as well. The 1TB of storage space is enough for 120 more hours of HD programs.
The new device is designed to operate 24/7 and it is isolated from shock and vibration. The drive can connect to DVRs via eSATA or USB. You can pick one up for $149.99 right now.
DVR, Storage, WD