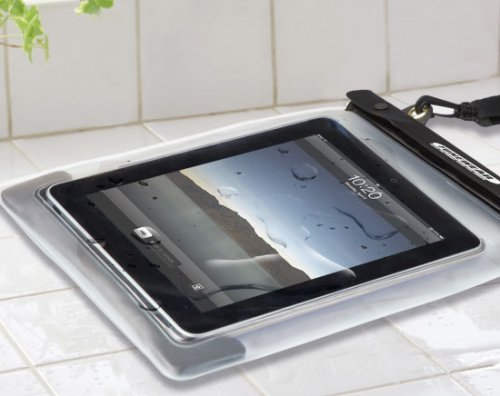 The iPad is versatile, sure. But it still isn't safe when working in the kitchen or reading in the tub. TuneWear of Japan has unveiled its latest waterproof case for the iPad, which allows you to take a shower while answering email or read a blog while in the pool.
This transparent case will not affect your iPad's touchscreen display. An adjustable strap is also included so you don't lose it in the water. Only $38.

This one is probably for serious iPad users only.
iPad case, Waterproof, Waterwear