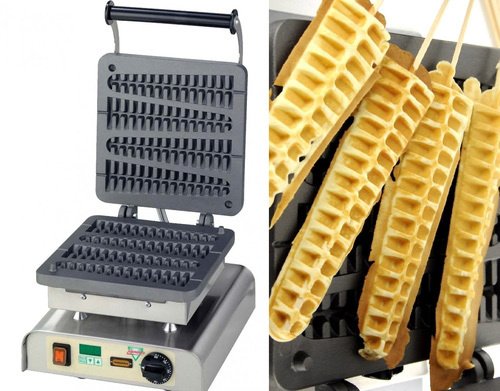 This one is a game changer, shattering all your preconceptions about waffles. Lolly is a waffle maker that produces 9.4-inch waffle cones on a stick. Waffles on a stick!
Lolly comes from Triangular Concept and can make four of these delicious-looking waffle-sicles in under two minutes. Or I guess you could use an ordinary waffle maker and insert your own stick if you want.

Waffles will never be the same.
lolly, stick, Waffle maker, waffles