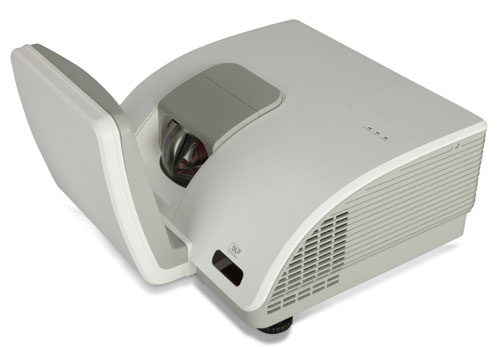 Usually when I see a short throw projector, you still need a good six feet or so to get a reasonably large image size on your screen or wall. That's fine and good in some instances, but if you have a really small room you might want even shorter throw.
Vivitek has a new projector that makes those other short throw units look bad. The projector is called the D795WT and the little beastie can toss a 95-inch image on the screen from only 1.3-feet away. In addition to the short throw, the projector is also 3D ready.
The resolution is 1280 x 800 and it has 3000 lumens of brightness. The contrast ratio is 2500:1 and the projector uses DLP and BrilliantColor tech. Connectivity options include HDMI 1.3, dual VGA inputs, composite, and S-Video. The projector is set to ship in August, but pricing is unknown.
projector, Vivitek