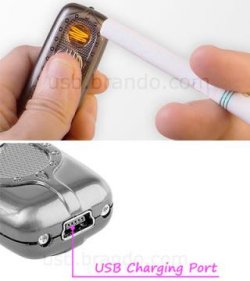 A cigarette lighter is a handy thing to carry around with you, even if you are not a smoker. This cigarette lighter is powered by USB, so it doesn't even require any flammable lighter fluid. It works by using a pair of nichrome style red hot wires that will light your smoke just like that.
It also features a UV light, you know, in case you need to identify counterfeit money or inspect your hotel room bed or something.

But do you really want to know? Could be useful for the smoking germophobe.
cigarette, lighter, USB