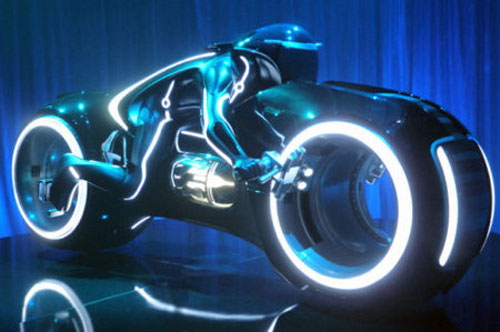 Before you start reading this, be sure there is no one around that might hear you have the massive nerdgasm that is about to hit. Five street legal and working Tron Lightcycles designed after the ones in the new flick are going to land on eBay for sale.
Yeah, you read that right, these things look just like the lightcycles from the new flick and you can actually ride them on the road. Green geeks can get the bike with an electric motor, those not worried about pollution can opt for a gas motor, and transmission. The bikes are being built by a team from Parker Brothers.
The five bikes will each have different accent lighting colors. The colors will be red, blue, yellow, green, and orange. Only one bike of each color will be made. I WANT!
tron, vehicles