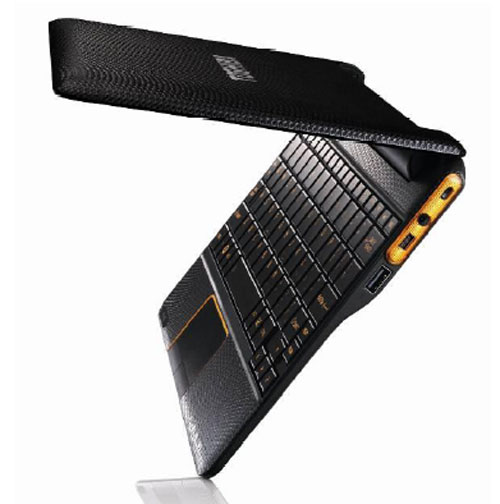 Toshiba has unveiled a thin and very cool new netbook called the AC100. The little machine runs on Android platform and uses the NVIDIA Tegra platform. Toshiba designed the machine to be a take-anywhere unit for active types looking for instant email, web surfing, and more.
Toshiba claims that the machine is good for up to seven days on standby with mixed use. The machine can boot in under a second and with constant use it is good for eight hours.
The screen is a 10.1-inch unit with LED backlighting and the machine weighs in at 870g and is 14mm thick at the thinnest point. The machine has a full-size keyboard and WiFi. 3G is an option and the machine has 512MB of RAM, 8GB of flash storage, Bluetooth, memory card reader, HDMI out, and USB ports. Shipping is set for August at an unspecified price.
Toshiba (PDF)
Android, Netbook, Toshiba