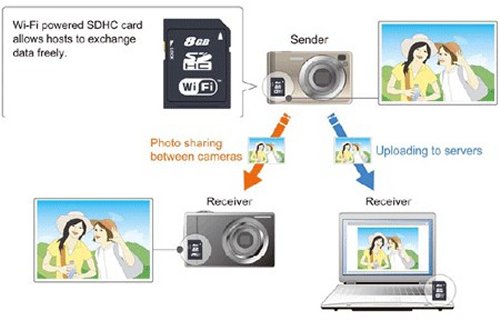 Toshiba has a new SD card standard that integrates Wi-Fi with data storage. The "Standard Promotion Forum for Memory Cards Embedding Wireless LAN" has been founded by Toshiba and Singapore-based Trek 2000 International Ltd. The Eye-Fi has been around for a while, so this isn't entirely new.
This card can connect with another one like it to exchange files, like over Bluetooth. They can also upload directly onto the web. The new card is compliant with the SD memory card standard, supports IEEE 802.11b/g and has an 8-gigabyte capacity.

It can also transfer both JPEG and RAW images and features user management of image transmission and reception so that it minimizes power consumption.
memory card, Toshiba, wi-fi