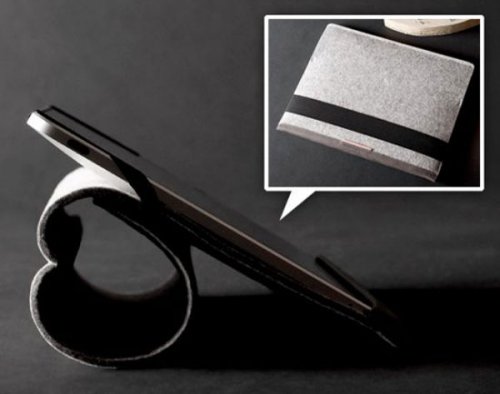 You need a case to protect that shiny new iPad of yours. And Hard Graft has a new TILT iPad case. The TILT case is made from 100% wool felt and provides a lightweight yet flexible case that can be turned back on its self to create a stand for tilting your iPad.
It shouldn't add much weight to your iPad at all. Stretchy bands hold your iPad in place with two small ones over each corner and a larger band keeping the main flap in place during transport. Hopefully it is good at keeping your device secure that way.

It's a new take on iPad cases.
Apple, case, felt, iPad, tilt