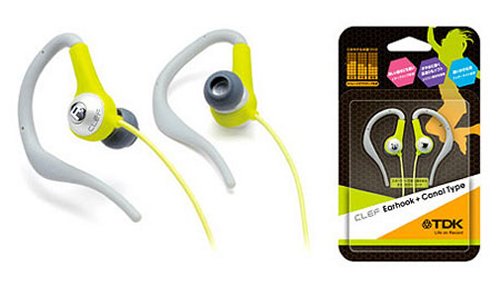 Whether you spend your time running or in the gym, you'll want a good pair of sport headphones so you can sweat to your tunes. To that end TDK has recently introduced three new sport headphones for the Japanese market.
The TDK TH-SB22YG and TDK TH-SB20YG produce a sound pressure level of 104dB/mW with 16 Ohm of impedance, while the TDK TH-SB21YG provides a sound pressure level of 97dB with 32 Ohm of impedance. The headphones will be released this summer in Japan for around 2,000 Yen (or $22).

They look pretty decent as well.
Headphones, japan, sport, TDK