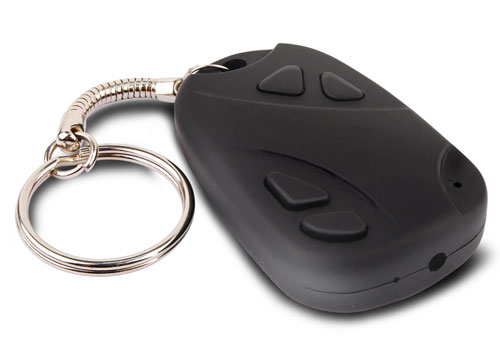 I can understand wanting small hidden cameras or cams that don't look like cameras in your home. This lets you keep an eye on sitters and other folks without them knowing. I'm not sure why you would want a camera that doesn't look like a camera for outside the home use, unless you want to play James Bond.
Swann Security has offered up a new camera called the RemoteCam that looks like a keyless entry remote for a car. The camera can record video to microSD cards and comes with a 2GB card. Up to 8GB microSD cards are supported.
The video is recorded in AVI format and photos are captured in JPEG format. Video resolution is 720 x 480 and the frame rate is 30 fps. Still shots are in 1280 x 1024 resolution and the camera is 2″ x 1.2″ x 0.5″. You can pick one up for $99.99.
camera, remote