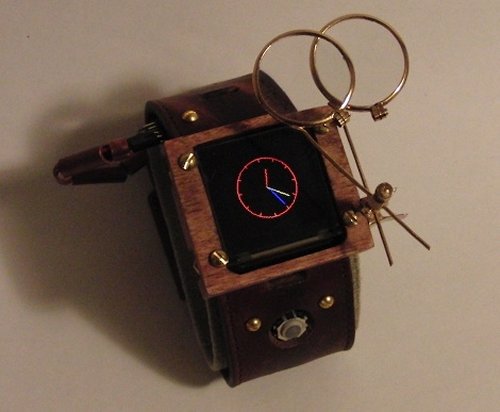 Another day, another Arduino-based gadget. But this one is actually something you will want to wear. The Arduino Watch: Steampunk Edition has temperature, range finding, and trackball input while displaying time, games, and more with its 128 by 128 pixel OLED 16 bit display.
It plays Breakout and has the ability to display time in digital, analog or binary. Other sensors and programs can be added if you like. It can be made for around $250.

It is a thing of geek beauty.
arduino, breakout, DIY, hack, mod, steampunk, watch