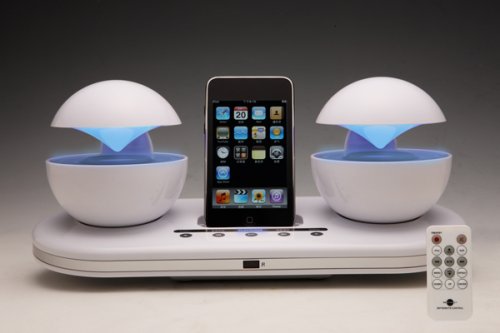 Speakal has a new iPhone and iPod dock that looks awesomely space age thanks to those iCrystals speakers with inverted pyramids that glow blue. We love the futuristic design. The dock comes in black, white, and red colors and has a 3.5mm input for your other devices.
The iCrystal is powered by four AA batteries or the AC outlet if you don't want to waste batteries. You can buy it right now for $79.99. This thing looks good.

You'll be happy to know that it's "Made for iPod" certified.
Dock, iCrystal, iPhone, iPod, Speakal