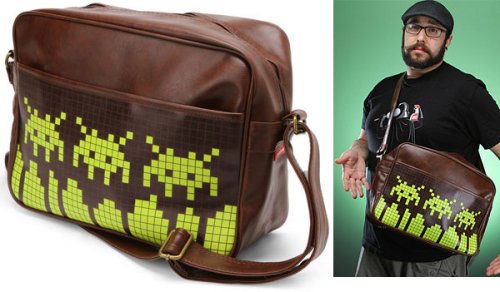 This Space Invaders messenger bag displays your allegiance to human-kind and tells passers-by that you are not afraid to kill row upon row of aliens to get the high score. Sure, these are not official Space Invaders on this messenger bag, but they look good to me.
This vinyl messenger bag will carry your portable gadgets, maybe a small laptop, or an iPad. And you'll be displaying your geeky side.

The Space Invaders messenger bag is from ThinkGeek for $89.99.
game, gaming, geek, Messenger Bag, retro, Space Invaders