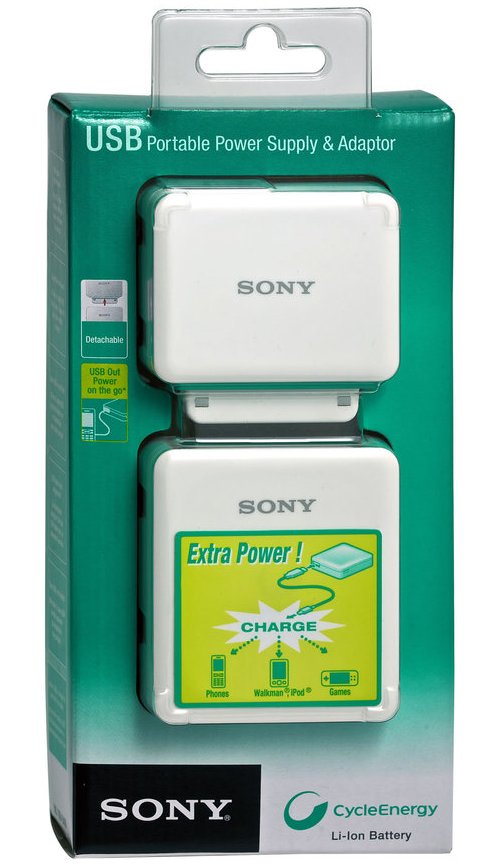 Here's another alternative to keep your gadgets charged up. The new USB power supply from Sony saves you the trouble of finding a USB port or other source to charge your power hungry gadget.
It will work with multiple phones, media players and many other devices. It sports a dual module design with one input for charging and a detachable power supply that contributes to the portability of the device. All you need to get juiced up is your USB cable.

Pretty cool. Should come in handy.
charger, Power Supply, Sony, USB