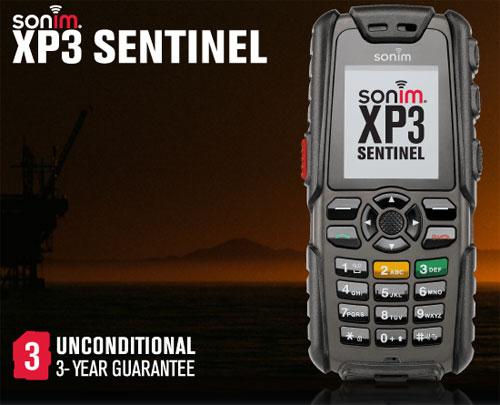 Some days I think working out in the open by myself would be welcome. Then I remember that there is no internet or AC out in the wild and come to my senses fast. Sonim has unveiled a new mobile phone for the folks who do work outdoors where things can get rough and the risk of bodily harm is high.
The handset is called the Sonim XP3 Sentinel and has an interesting help capability. The handset has a green button, amber button, and a red button. The red button immediately calls for help and sends GPS coordinates when pressed.
The amber warns that the user is going into a risky situation, and the green is to signal the start and stop of a shift. The handset also meets military specs for ruggedness and use in hazardous environments.
mobile phone, Sonim