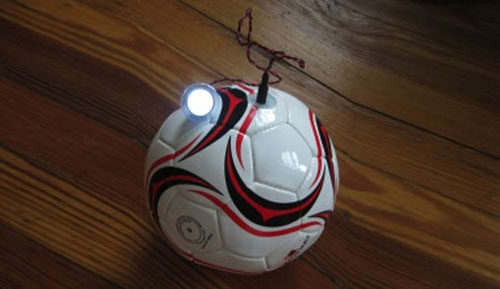 I like gadgets that are functional in one aspect and then can do something completely unexpected as well. Such is the case with the sOccket. It looks like your average soccer ball and then it has a completely unexpected use — powering a small LED light.
The sOccket soccer ball has some sort of tech inside the normal looking ball that is able to generate electricity from the force of kids kicking it around and store that power for later use. This is important because many kids in countries like Africa don't have power.
The ball is very efficient and it can generate enough power to run a small LED light for three hours for ten minutes of playtime. The idea is that the light makes it possible for the kids to do homework at night.
power, Soccer