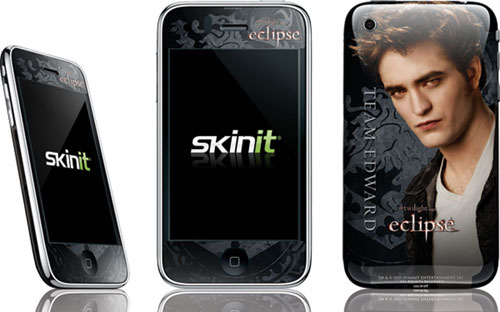 If you or someone you know is a fan of Twilight, you can now get wall and gadget adhesive graphics for your stuff. Skinit is offering the new skins with images and themes from the Twilight: Eclipse film.
The skins are being offered for the iPhone, notebooks, the Kindle, wall sized, and other devices. The skins are available right now before the film hits theaters.
Each skin is printed in high resolution on 3M vinyl to fit all the electronic devices exactly. There are versions for Bella, Edward, and Jacob and the wall skins are life-size.
skinit, Twilight