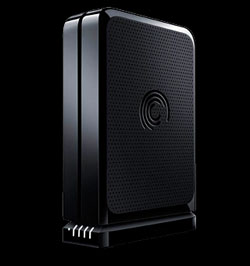 When it comes to storage capacity, we all want more. What seems like plenty the day you buy your computer or external HDD quickly fills up. Seagate has announced what it claims to be the world's first 3TB external HDD.
The new HDD is called the FreeAgent GoFlex external drive. It is now available in 3TB, 2TB, and 1TB capacity. The 3TB version sells for $249.99. The drive comes with a USB 2.0 interface. You can add other GoFlex modules for more connectivity.
Available modules can add FireWire 800 and USB 3.0 options. The drive has encryption features and ships with a NTFS driver that lets Mac and Windows computers access and store to the drive without needing to reformat.
Seagate, Storage