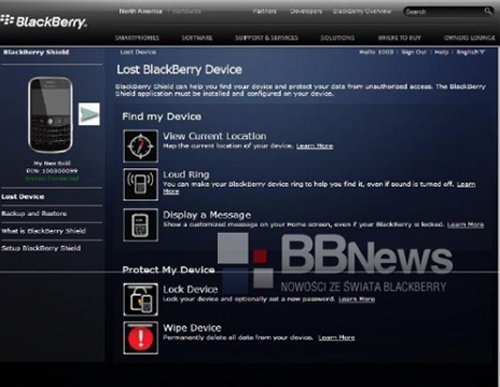 Some screenshots of the upcoming BlackBerry Shield service have now surfaced. This service will function like Apple's "Find My iPhone" feature for iPhones with MobileMe. Basically, BlackBerry Shield will allow users to track their lost or stolen phones using Google Maps.
It will also allow users to remotely wipe important information from the device using a web browser. Some other features include custom lost and found messages, remote password settings, and alarms to help you find the device when it's in your immediate area.

Public testing of the service is coming very soon and it looks like it will be free to those who have the BlackBerry Internet Service on their BBs.
BlackBerry Shield, lost, screenshots, stolen