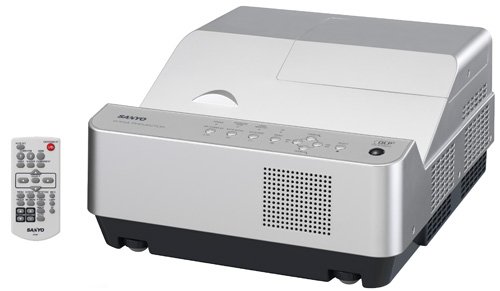 Sanyo has introduced two new short-throw, 3D-ready projectors. The PDG-DWL2500 and PDG-DXL2000. With a new mirror projection optical unit, they are capable of throwing up large images in about half the space of a typical projector.
In fact, the DWL2500 is the shortest-throw projector available on the market, as it can create an 80-inch image just 12.6 inches from the screen. The DWL2500 sports a native 1280×800 resolution for a 16:10 aspect ratio and a brightness of 2,500 lumens. While the DXL2000 has lower specs, at 1024×768, 4:3 and 2,000.

Both can display 3D material using Frame Sequential Display Format which requires active shutter 3D glasses.
3D, Projectors, Sanyo, ultra short throw