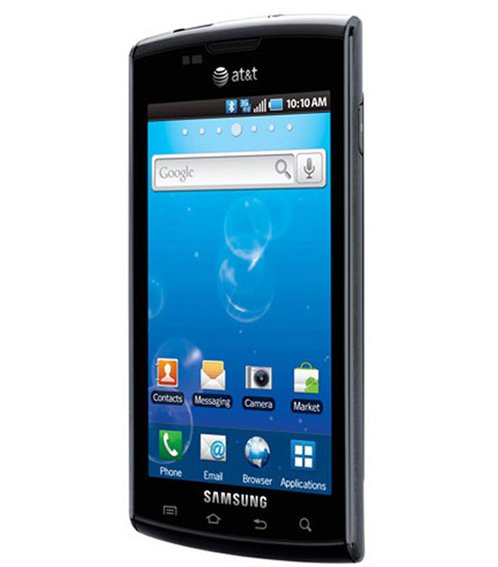 Looks like ATT is finally getting serious about Android, with the Samsung Captivate, which will arrive in the next few months. The specs are impressive with a 4-inch Super AMOLED touchscreen, a 1GHz Hummingbird that processes graphics3x faster than Snapdragon, a 5MP camera that can record 720p video, and up to 32GB of combined onboard and external storage.
It will ship with Google Search which is nice. We aren't sure if Captivate owners will be able to download third-party apps, since AT&T so far hasn't allowed this on their Android devices.

Here's the thing. The Captivate will launch with Android 2.1 instead of Froyo. Remember, the phone isn't launching for another few months, so Android 2.2 for this thing could be quite a wait. Nothing on pricing yet.
AT&T, Captivate, Samsung