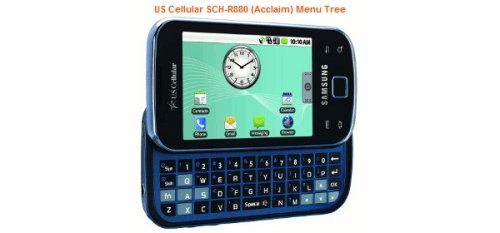 US Cellular has updated fans with an official release date for the Samsung Acclaim. This Android slider will arrive on July 9. Sadly we don't have any other details since US Cellular hasn't given us any actual specs or even which Android version it runs.
The info we do have suggests that it has a 3.2-inch HVGA screen and a stock Eclair installation. We'll just have to wait until Samsung sees fit to give us some official details.

Not sure when that will be.
Acclaim, Samsung, store, US Cellular