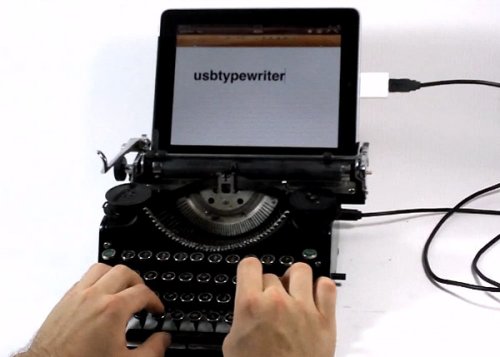 If you miss the days of typing away at a slow speed on old typewriters, you can now relive those days on your computer. These retro typewriters have been converted into USB keyboards. They come from Jack Zylkin of usbtypewriters.
He takes old typewriters and converts them into keyboards you can use with modern computers. Pretty damn cool right? A fully-modded USB typewriter will cost you about $400 to $500, or Jack can take your old typewriter and convert it for you for $200.

He also sells kits for $75 to $150 if you want to do it yourself.
Keyboards, retro, typewriters, USB