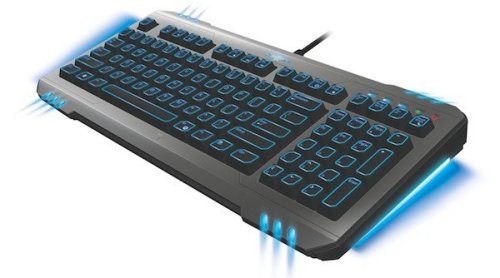 Razer's new Starcraft II series of gaming peripherals look hot. They include the Razer Spectre gaming mouse, the Razer Marauder gaming keyboard, and the Razer Banshee gaming headset. All feature Starcraft-themed designs, with blue LEDs, and lots of gamer-friendly features.
Some of those features include 1000Hz Ultrapolling / 1ms response on the keyboard, 5600 dpi resolution and button force adjustment on the mouse, and a detachable mic on the headset. Since these are full of nice features and Starcraft II good looks, you can also expect to pay a premium price. The Spectre mouse is $80, and the Marauder keyboard and Banshee headset will each cost $120 when they arrive in the third quarter of this year.

Starcraft should arrive at about that time presumably.
gaming, headset, keyboard, mouse, Peripherals, Razer, StarCraft II