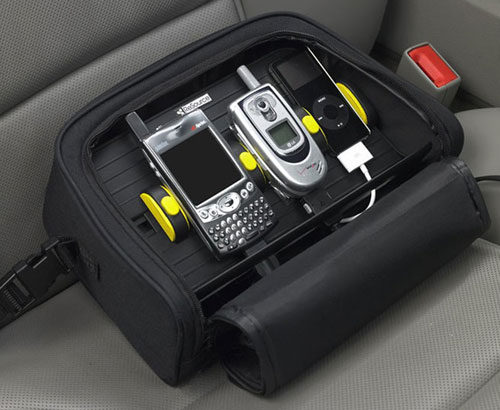 When I travel with my family on road trips, we tend to take a lot of electronics. My wife can't stay off Facebook very long and when she gets to texting, the battery doesn't last long. The Power Station Traveler is a cool gadget charger for the car perfect for those road trips.
The thing is a carry bag with spots and grips for three devices. You plug the device chargers into the case and then connect one DC cord to the car power adapter. The case has a strap that keeps it in place when you drive.
You can use the device inside too if you buy the optional AC power adapter. The Power Station Traveler is available for $32.99.
charger, phone