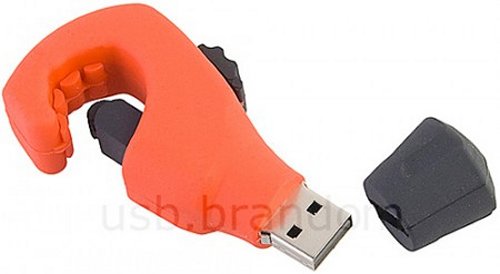 Looking for a manly flash drive that you can put in your toolbox? Look no further. It won't cut pipes, but it will hold your data. This USB flash drive comes in 2, 4 and 8GB capacities.
Great for plumbers and construction workers. And fans of question mark looking flash drives. They could have at least made it capable of cutting real pipe. Oh well.

It will cost you $16 to $31.
flash drive, Pipe Cutter, tool, USB