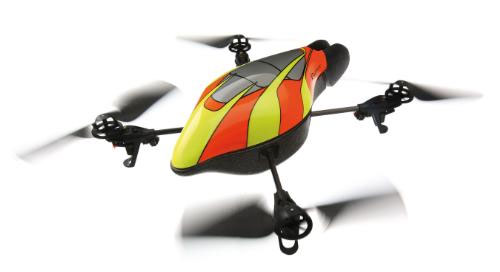 Parrot showed off its AR.Drone quad copter at CES for the first time and we were immediately enamored with the flying machine. The AR.Drone has turned up at E3 with the details we have all been waiting for.
The AR.Drone will ship in September for under $300. The copter lets players pilot using augmented reality using the iPod touch, iPhone, or the iPad. The copter has four propellers and a front facing camera that streams what the copter is seeing to the device controlling it.
The AR.Drone makes it own WiFi network so it can be used where there is no wireless connectivity. It has a beginner mode and an advanced mode. The Drone will take off automatically and hover a few feet off the ground waiting for instructions. I so want one of these.
AR.Drone, iPad, iPhone