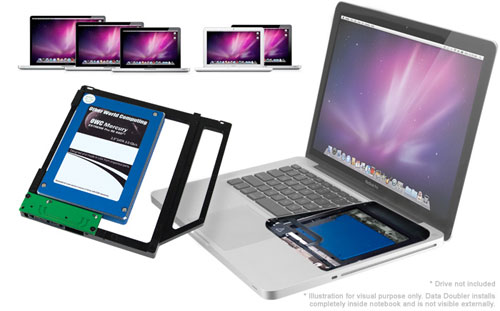 I have become used to working with a netbook and don't miss my optical drive for the most part when I am on the road. If you are the same way and would rather see more storage in place of your optical drive and you use a MacBook OWC can hook you up.
OWC has unveiled the Data Doubler, which is an optical to SATA HDD converter bracket selling for $79.99. The bracket kit will work with any HDD or SSD up to 9.5mm tall.
OWC includes all the instructions and screws needed to convert to a new storage drive in the kit. Once installed you can format and partition the drive using the Apple Disk Utility Program. I am sure your warranty will go away along with your optical drive.
http://eshop.macsales.com/item/Other%20World%20Computing/DDAMBS0GB/">OWC
Apple, Mac, owc