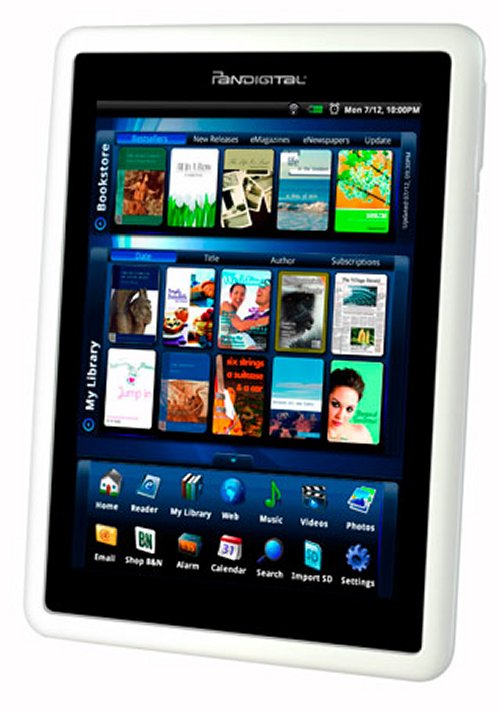 Last month we talked about a new eReader from Pandigital called the Novel. The thing was very slick and had lots of cool features coupled with a reasonable price. We liked it well enough.
The Novel has a 7-inch color LCD and weighs about a pound. The device runs Android and has a lithium-ion battery inside for hours of use. The device measures 7.625″ x 5.5″ x 0.75″. The best part of the device was its $199.99 price tag for me.
The Novel has now landed for sale on Kohl's at a price of $60 more than MSRP. The Novel sells for $259.99 plus another $22.95 in shipping. I am sure most people will also have to pay sales tax since there are Kohl's stores around most of the country. Suddenly, the Novel isn't so cool.
eReader, pandigital